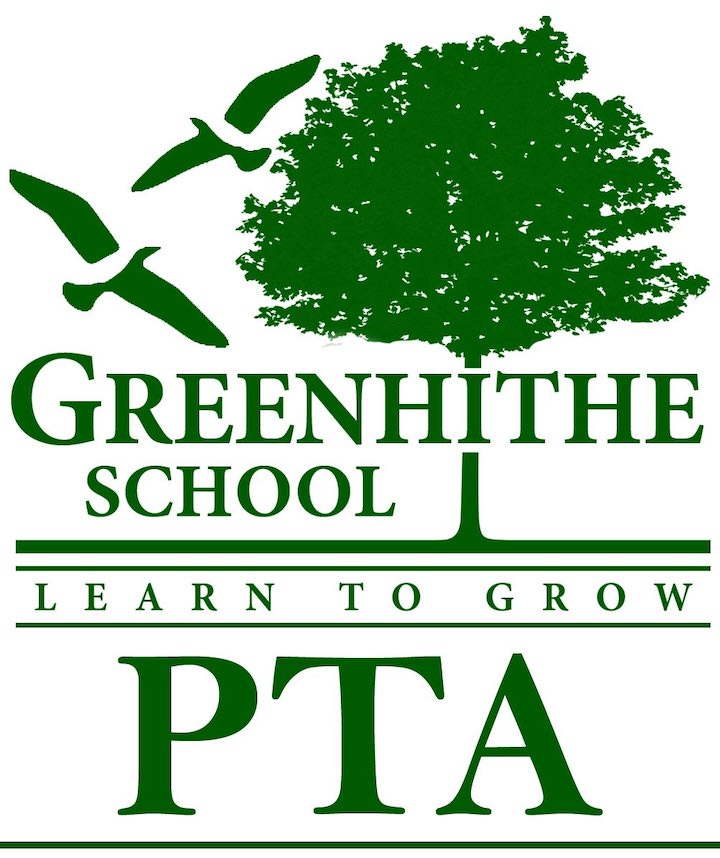 The Greenhithe School PTA are a group of parents and teachers who work together to support the school.
We meet monthly on a Tuesday evening to discuss all things related to school life, provide a forum for community feedback and to fundraise for additional school resources. Our ultimate goal is to continue to grow and nurture the great positive community we have within the school and wider Greenhithe.
Everyone is welcome and encouraged to come and participate – you can be as actively involved as you wish and we invite you to come to our monthly meetings, held at school, and hear what we are doing.
PTA Meeting Schedule 2022
Date, Time & Location:
-8 February – 7pm – Greenhithe PTA Meeting Minutes February 2022
-8 March – 7pm – Greenhithe PTA Meeting Minutes March 2022
-12 April – 7pm – Greenhithe PTA Meeting Minutes April 2022
– 10th May – 7pm – Greenhithe PTAMeeting Minutes May 2022
– 7th June – 7pm – Greenhithe PTA Meeting Minutes June 2022
– 5th July – 7pm – Greenhithe PTA Meeting Minutes July 2022
– 9th August – 7pm – Greenhithe PTA Meeting Minutes August 2022
– 6th Spetember – 7pm – School Staffroom
– 18th October – 7pm – The Malt
-15th November – 7pm – School Staffroom
– 13th December – 7pm – School Staffroom
Fundraising Section
August Fundraising Calendar
We are excited to announce a brand-new fundraising initiative at Greenhithe School – a calendar raffle! Purchase a calendar for only $10, and go into the draw to win a prize each day throughout August. We have some amazing prizes that have been generously donated by people and companies within the community, and with the total prize pool of over $4500, we think this will be the best fundraiser yet! Click on the link below to find out all the details, or see some key information below.
How it works
Your child will bring home three calendars to sell for $10 each, you have until 27th July to sell these, which we think will be easy work! Payment must be made into the PTA account and the stubs must be returned to the school office before 27th July also to go into the draw. The winners will be drawn each day in August with some fantastic prizes to be won, see the PTA Facebook page for winners details.
PTA August Fundraising Calendar 2022
---
What is the PTA?
The Greenhithe School PTA (Parent Teacher Association) is a non-profit, volunteer group made up of parents and teachers who are committed to enhancing the educational experience for all children at Greenhithe School.
Being a member of the PTA is a great way to meet new people and to find out first- hand what is happening within our school.
What do we do?
The PTA hold monthly meetings, which are usually very informal with event planning and organising the main focus. We run a series of fundraising initiatives during the year that enables essential school resources and equipment to be purchased for your children. This includes school discos, sausage sizzles, Golf Days, and the annual Christmas on the Green.
How much time does it take?
We understand that time is precious, so getting involved in the PTA can be daunting. Can you spare a couple of hours per month for the meetings?
Or if you can't attend any meetings, then any help with fundraising events would be great. Any help is much appreciated, even if you only have a small amount of time available.
Why join the PTA?
The number one reason to join the PTA is to benefit your child. Your PTA involvement helps you stay connected with the school and make new connections with other parents who share a common purpose and goals. If you want to make a difference, have some fun and meet some nice people, then please get in touch. [email protected]
All ideas are welcome, to help make your child's school a better one!
---
To keep up to date with our latest news and events, and to find out when the next meeting is, please check out and follow us our Facebook page: facebook.com/GreenhitheSchoolPTA
2022 Key Contacts:
Chairperson: Gaynor Topham
Treasurer: Tilly Harvey
Secretary: Charlotte Leggett
Communications: Mel Hurst